Product Description
In stock and will ship immediately.
Deluxe box set contains seven CDs, four DVDs and an incredible 88 PAGE Hardcover Book that is 12 in x 12 in. The box set celebrating the 20th anniversary of the passing of blues legend Luther Allison. This release is limited and numbered to 1500 CD sets; you should not wait to get your copy of this collection containing the essential albums Luther recorded after his Motown years.
Blues Music Magazine is published four times a year. January, April, July, and October.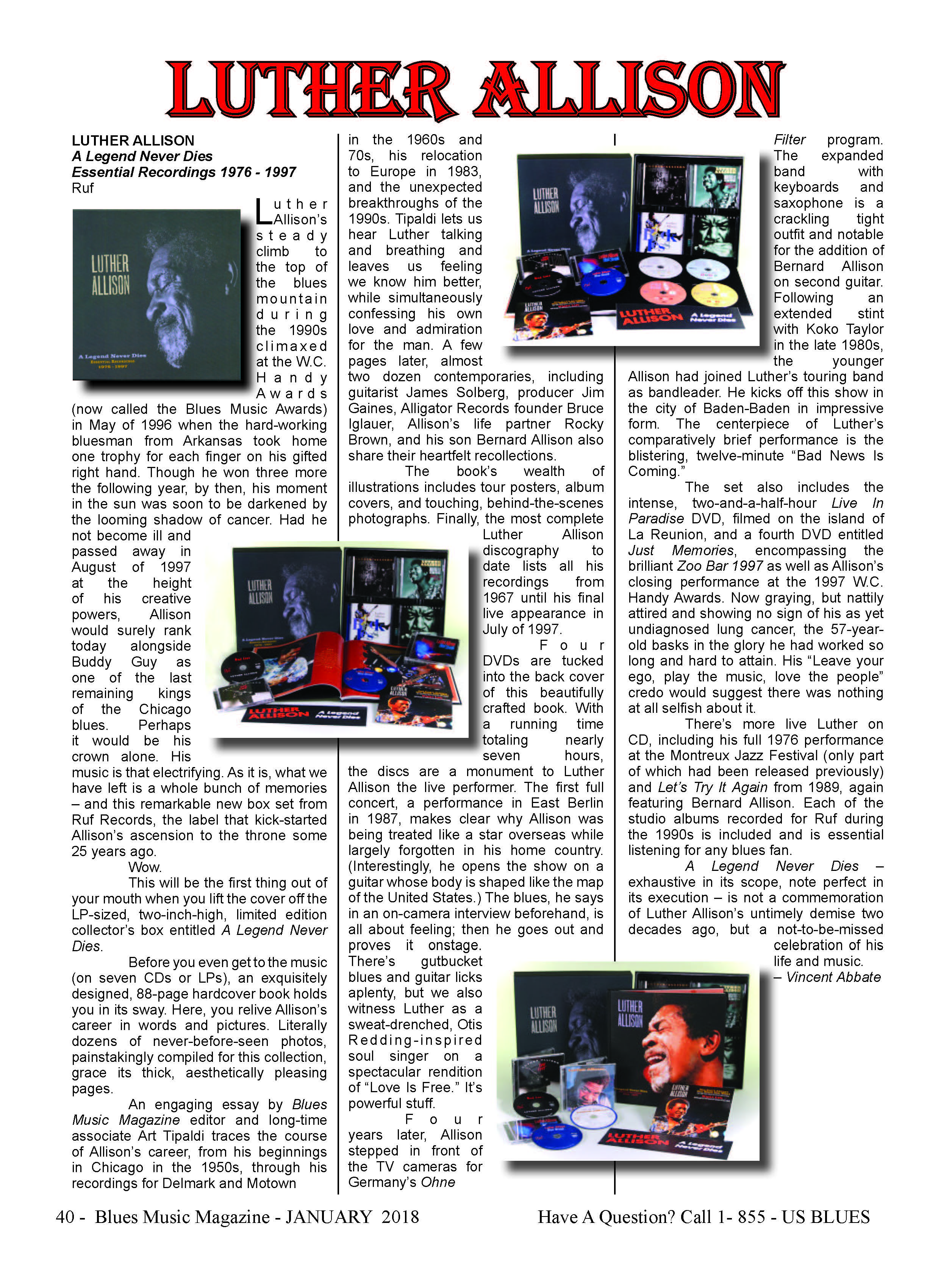 ATTENTION NEW SUBSCRIBERS: Please allow 8 to 12 weeks for your first issue to arrive. Blues Music Magazine is published four times a year. Thank you for becoming a member!!

ATTENTION RENEWAL MEMBERS: Please use the email address associated with your current account. If you use a different email address the system will create a new account and you may receive double copies.

If you need to change your email address please click the image below and submit the web form.

Custom Field
PLEASE CHOOSE YOUR LOCATION AND PRICE BELOW. THEN ADD TO YOUR CART TO CHECKOUT
.
Product Reviews