Product Description
2017 release from the blues singer, songwriter and guitarist. Fish recorded Belle of the West in the relaxed, rural creative atmosphere of the legendary Zebra Ranch Studios in the North Hills of Mississippi with producer Luther Dickinson (of North Mississippi Allstars fame), with whom she worked previously on her 2015 album Wild Heart.

The studio team included some of the region's most iconoclastic musicians, including Dickinson, solo artist and Jack White associate Lillie Mae, much-traveled juke-joint blues artist Lightnin' Malcolm, Squirrel Nut Zippers founder Jimbo Mathus, upright bassist and beloved solo artist Amy LaVere, Tikyra Jackson, Trina Raimey and Shardé Thomas, granddaughter of the legendary Southern bluesman Otha Turner.
#4 Selling Blues Album On Amazon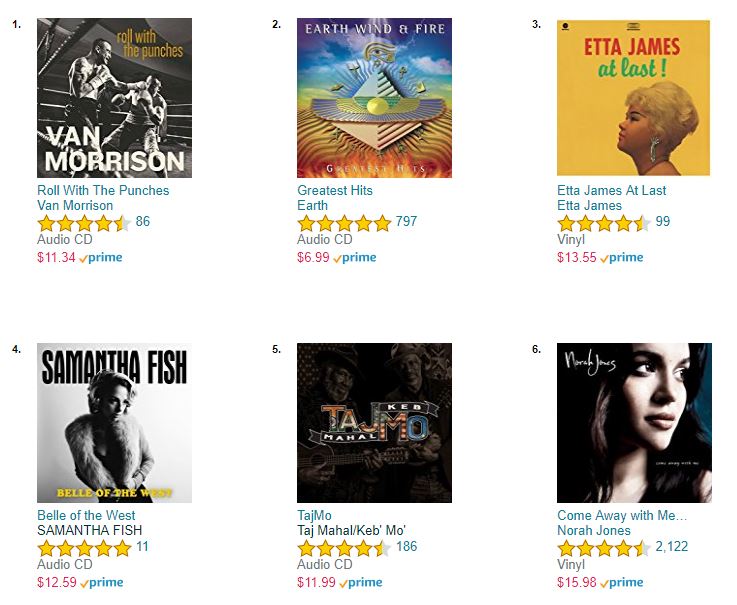 Blues Music Magazine is published four times a year. January, April, July, and October.
ATTENTION NEW SUBSCRIBERS: Please allow 8 to 12 weeks for your first issue to arrive. Blues Music Magazine is published four times a year. Thank you for becoming a member!!

ATTENTION RENEWAL MEMBERS: Please use the email address associated with your current account. If you use a different email address the system will create a new account and you may receive double copies.

If you need to change your email address please click the image below and submit the web form.

Custom Field
Product Reviews