Posted by Jack Sullivan on Jan 9th 2018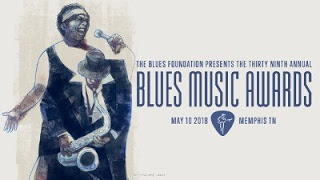 The Blues Foundation will announce the nominees for the 39th Blues Music Awards today January 9th at 10 AM CT. The announcement will be LIVE on Ditty TV Network. Blues and roots music fans everywhere will be able to discover who are the contenders for the 2018 Blues Music Awards as they are revealed.
The broadcast can be watched on Ditty TV from any connected device at:

1) Ditty TV - https://dittytv.com/watch/
2) Live On Facebook: https://www.facebook.com/TheBluesFoundation/
3) AppleTV: https://itunes.apple.com/us/app/dittytv-americana-...
4) Roku add channel: https://channelstore.roku.com/details/13389/dittyt...
5) FireTV: https://www.amazon.com/DittyTV-Americana-Roots-Mus...
Serving as hosts for the nomination announcements will be Bobby Rush, John Nemeth, and Kenny Neal.
Please share with your friends!!